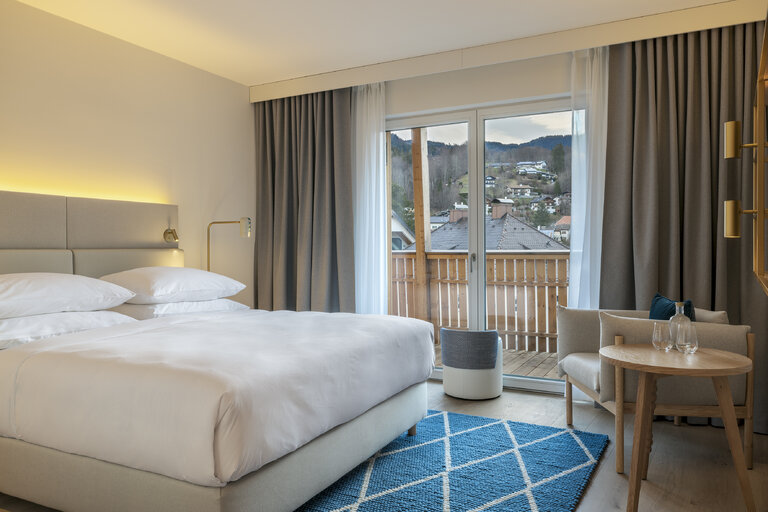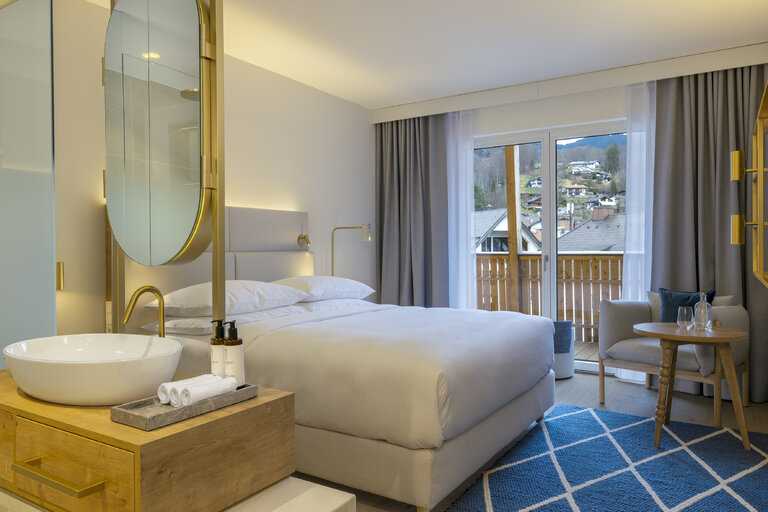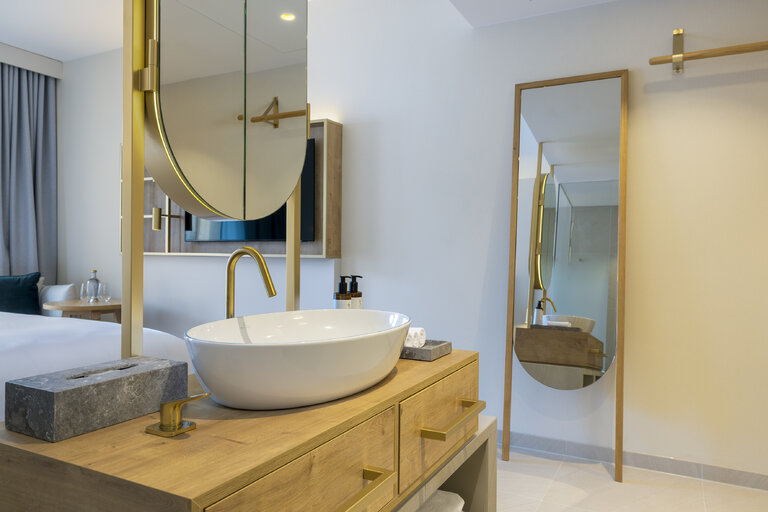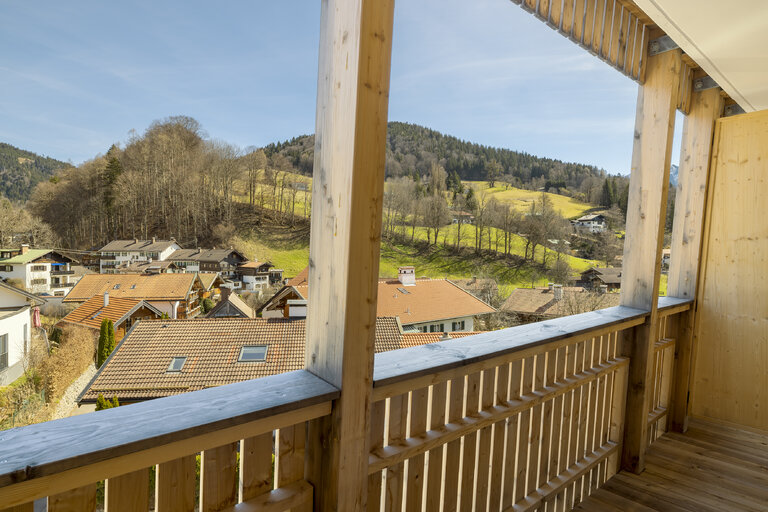 Bliss King, Superior Bliss King
Our Bliss-category rooms are located on the mountain side of our hotel in Tegernsee and spoil you with an appropriately grandiose view over the location and the mountains. In addition to the generous design, you can look forward to your choice of either an open or closed bathroom. Sleep better than you've done for ages and give plenty of space to a feeling: bliss.
Approx. 24–28 m2 for 2 people
King size bed 180x200m
Couch or armchair
Wi-Fi
Cable TV, LED
Radio
Open or closed bathroom with hairdryer
Partially barrier-free
View of the valley
Optional cot available
Extra bed possible
Queen Caroline as the muse for our design concept
Queen Caroline left a special legacy in a variety of ways. At our four-star hotel in Tegernsee, we not only wish to remember her as a unique personality but also to carry her memory into the present. For us, it is a question of your well-being, which we have taken into account in our restaurant, the spa area and the design of our rooms, as well as in all other aspects.
Wholly in the spirit of Queen Caroline, we value the region's craftsmanship, products and landscape, and this is exactly what is reflected throughout our entire house. We'd like to invite you to discover the world of Queen Caroline, recognising her in the details, from the rooms to the lobby. Natural materials, special colours and handmade one-offs form the unique world of a queen whose values and attitude towards life make place of happiness possible in the here and now. Welcome to bliss!